Don't Let Delivery Issues Slow You Down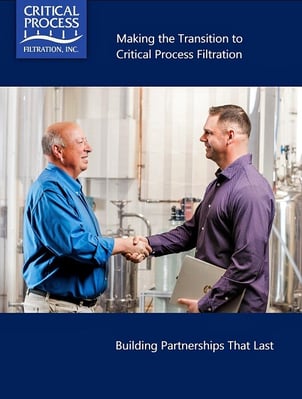 If delivery issues are driving you to find a new supplier, you'll want to get a copy of our transition guide.
It's a simple overview of "how" Critical Process Filtration partners with your company to improve filtration performance and keep you in control of filter inventory.
Fill out the form today and we'll send you a download link to Making the Transition to Critical Process Filtration.