The Price of Pharmaceutical Filters - Why Do Costs Vary So Much?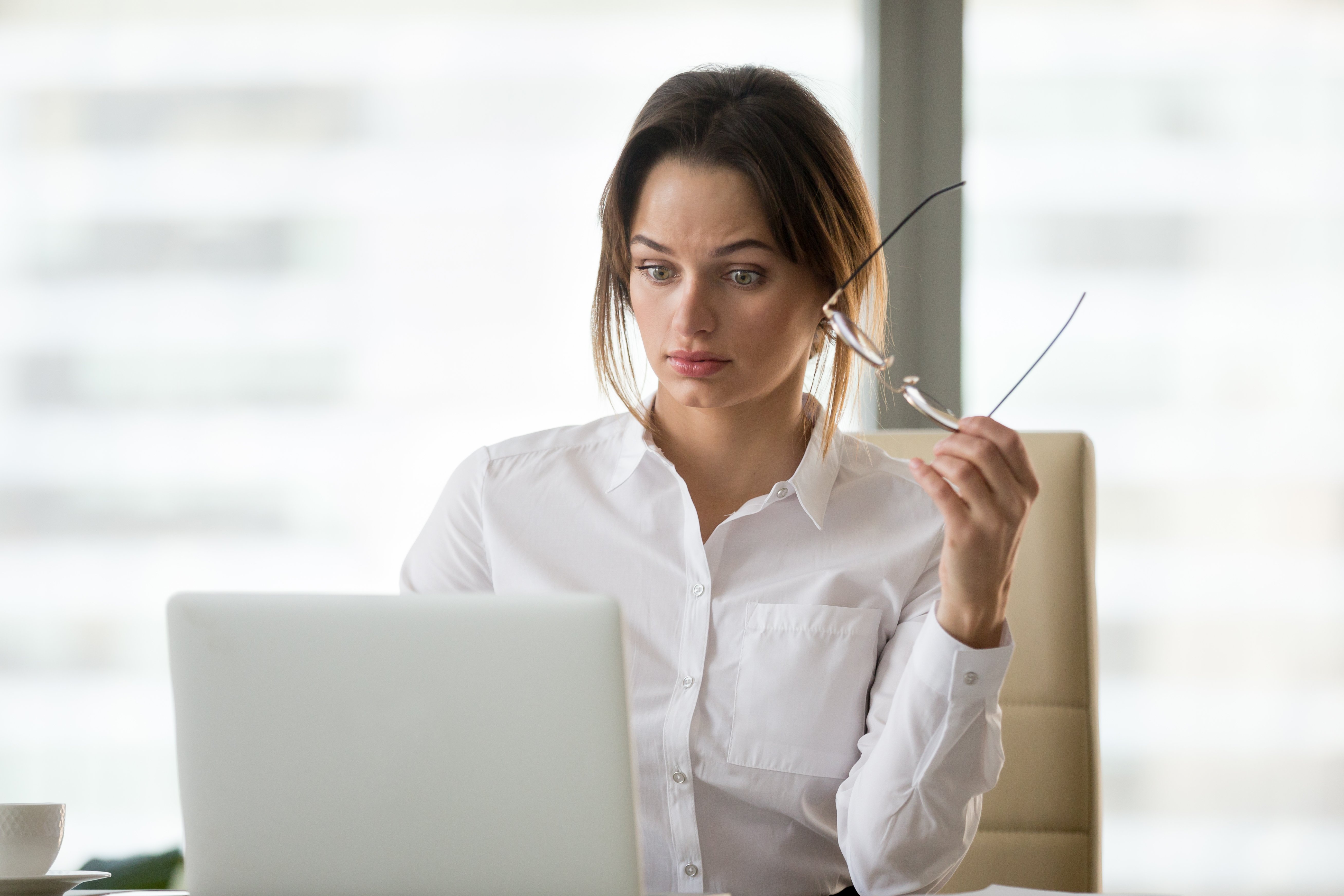 (5 minute read)
When comparing pharmaceutical filters, you're likely to find a wide variation in pricing. You may find yourself wondering -- what's the real difference between them? How can one sterilizing filter cost $500 and its equivalent cost $200? And in the case of a larger size, one can cost $1,000 while its equivalent costs $500.
As a manufacturer of process filters for over 20 years, Critical Process Filtration, Inc. competes with large, well-known filtration companies and is a supplier to many distributors. We have been asked how our filters, delivering the same performance, can be so much less expensive than our larger competitors.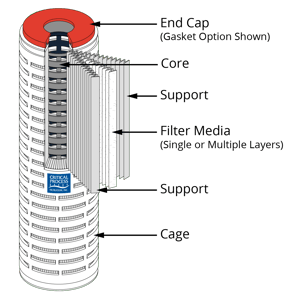 Visually, sterilizing cartridge filters with pleated PES (polyethersulphone) membrane and polypropylene support media and hardware look pretty much the same from manufacturer to manufacturer. The end cap or cage designs may vary to differentiate between manufacturers, but that's not the reason for the drastic cost differences.
Comparing product specifications between suppliers shows that all sterilizing filters are integrity tested, with very similar diffusion and flow specifications. They are also validated to ensure the integrity test correlates to bacteria removal. So, if they look the same, and perform the same, what accounts for pricing differences of 50% or more?
To try to answer this question, we will detail the factors that impact the cost of filters in your market and why pharmaceutical companies should care.
Factors Influencing the Price of Pharmaceutical Filters
Product Quality
Product Testing and Validation
Vendor Experience and Business Model
Product and Process Support
Cost of Goods
Product Quality
The adage, "you get what you pay for," doesn't always ring true when two products prove equivalent in quality of workmanship and performance, and yet one is significantly more expensive than the other. All Pharmaceutical filters must meet rigid guidelines for quality and performance set forth by regulatory bodies (FDA, USP, etc.). So, if filter prices vary greatly by the vendor without variances in product quality, other factors at play need to be considered.
Product Testing and Validation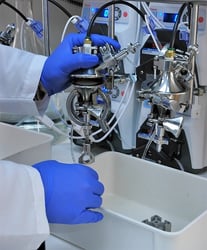 Pharmaceutical filters undergo extensive lot release testing to ensure they perform as expected. For sterilizing filters, all manufacturers perform 100% integrity testing, along with appropriate validation tests, to ensure compliance with established standards.
Some larger manufacturers perform additional lot release testing - for example, measuring bacteria retention on a defined percentage of every lot produced. Many of these tests are destructive and reduce the overall lot yield. Performing these tests in-house also requires expensive equipment and specially trained scientists.
While additional testing provides added assurance of product performance, these costs end up being added to the price you'll pay for a filter. Anyone buying pharmaceutical filters must assess the level of assurance required, and how much they are willing to pay for it.
If you are a pharmaceutical manufacturer looking to lower filter costs, Email our Sales Team at Sales@criticalprocess.com or call us at

(603) 880-4420
.
Vendor Experience & Business Model
Every filter manufacturer will vary - sometimes to a large degree - by business model, size of the company, strategic focus, and experience. A global corporation focused on innovation and cutting-edge product development has helped shape the industry but has greater R&D expenses that end up being rolled into product pricing. Their level of expertise is deep and highly valuable but comes with a higher price tag.
The polar opposite would be a manufacturer that doesn't work with end users and mass produces popular filter models in a geographic location where labor costs are minimal, resulting in a much lower price tag. The remarkable difference between these companies is the availability of application experience and support. One offers you industry leadership, the other offers commodity products.
In the middle of the spectrum are companies that offer various levels of expertise, support, and product lines. Their expertise allows them to define and offer the right filters for your process, and they have sufficient product development capability to tailor a filter design to your specific needs. This is the secret to mid-range pricing - offering products and supports that meet customer needs without having to roll in large R&D and expansive support costs into filter pricing.
The end user must determine the value of working with an innovator, a commodity vendor, or an experienced mid-range manufacturer.
Product and Process Support
Product and Process Support is a very important factor in filter pricing. The more support a supplier provides, the more costly they have to roll into filter pricing. Larger suppliers offer extensive support - probably more than you will need or use - but you will be paying for it anyway.
A commodity supplier or distributor with limited (if any) support will not be able to help you design a proper filter train. You can find cheaper filters with certain suppliers, but you may end up paying more for overall filtration costs.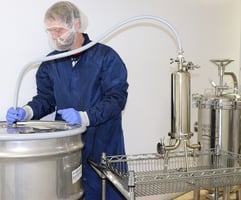 Working with a mid-sized supplier with experienced process support staff, that works with you to determine the optimum filters to meet your requirements, can result in significant filter price reductions and overall filtration cost savings. The key is to make sure they have the expertise you need to determine appropriate membrane and media choices, pore size requirements, layering options, and filter placement so you get the filtration chain you need, at the optimal cost.
Cost of Goods
Every manufacturer works hard at negotiating the price of raw materials and components to keep the cost of goods low and margins in line with company goals. Larger companies that produce greater quantities of product will benefit from lower material unit costs than smaller manufacturers that sell lower volumes. It's important to note that other business expenses often dwarf the impact of raw material and assembly labor on filter pricing.
Why Pharmaceutical Companies Should Care About Filter Pricing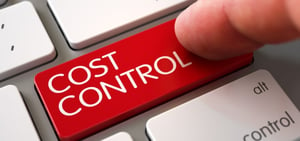 With federal legislation, and consumer and insurance industry pressure to lower the manufacturing cost of pharmaceuticals, every manufacturer can look at the prices of filtration and make a dent in the right direction. For existing processes where types of filters are already prescribed and validated, continuing to pay premium prices for filters may well be an unnecessary outlay each year. The cost of revalidating a less expensive filter should be compared to the potential savings. For a new process line, starting with less expensive filters can save your operation a significant amount of money. With the cost of pharmaceuticals being controlled by many factors in the market, every step toward lowering manufacturing costs can help.
Summary and Conclusion
Now that we have examined what goes into the wide variation in pharmaceutical filter pricing, you can compare filter suppliers to determine the level of expertise and support they require and can afford. As an experienced mid-level supplier of process filters, Critical Process Filtration offers not only lower filter pricing but also the support required to optimize your filtration processes.
Need to Evaluate the Costs of Your Pharmaceutical Filters?
Critical Process Filtration, Inc. offers over twenty years of experience as a mid-size manufacturer of process filters. We have a highly qualified Applications and Process Support staff that will perform and manage any testing required to identify the right filters for your process and will assist in validation as required. For more information on reducing your filtration costs, visit us now.
Located in Nashua, New Hampshire, Critical Process Filtration, Inc., an ISO 9001-certified manufacturer has been supplying filtration solutions to the pharmaceutical industry since 1998. We provide filtration solutions for small molecule drug formulation and filling and bioprocessing of cell cultures, serum, and plasma products. Known for unrivaled delivery (products ship in weeks, not months), very competitive pricing, and technical support to assure customer success, we invite you to learn more about us by checking out our website, giving our sales team an email with any questions at sales@criticalprocess.com, or giving us a call at (603) 880-4420.