Choosing a new filtration provider can be quite a project.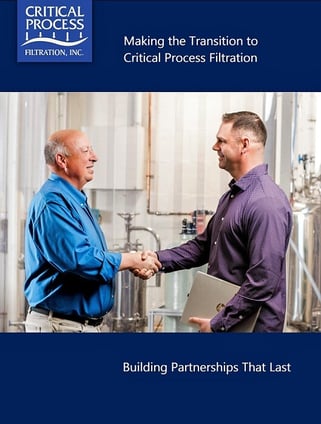 Reading this guide will simplify your research.
When looking to improve filtration performance, the process of searching and evaluating new vendors can be very time consuming. This guide is a quick overview of "how" we work with your team to meet your filtration goals. After reading it you'll know if taking the next step with Critical Process Filtration is in your best interest.
To request your copy of Making the Transition to Critical Process Filtration, just fill out the form and we'll send you a download link.