Wine
Wine-making is as much an art as a science. Your wine requirements coupled with our filtration knowledge, culminate in your unique product.
Beer

Proper filtration in beer brewing removes damaging particles and organisms created by the natural process and contaminants that enter through external sources.
Spirits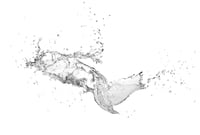 Each Distiller creates its unique flavor. Distilled spirits require proper filtration to remove impurities across various process steps -- ensuring a smooth, pure product.
Soft Drinks/Soda

Particle removal, bacteria control, water treatment, and package sterilizing is the role of our high-performance filters in protecting soft drink product quality and safety.
Juice

Filtration aids in extending shelf life and preserving the flavor of your products. Juices are protected by removing sediment and spoilage organisms in ingredients, tanks, and process gases.

Edible Oils
Clarification filters remove the sediment that causes haze and removes other visual contaminants so your product is clear and appealing to your consumer.
Liquid Sugars
CPF Clarification filters remove suspended solids in many types of sugars used as ingredients (sucrose, glucose, etc.) as well as final products such as syrups.
Ask us about our General Service filters.
Critical Process Filtration offers economical, general service versions of the products listed above which can lower the total cost of filtration from simple to the most complex applications. Explore General Service Filters
Filter Housings
CPF offers both Industrial and Sanitary housing options. Go to Datasheets