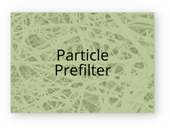 High flow and particle removal. Our PGD Prefilters are made with pleated fiberglass depth media and have a high contaminant holding capacity while still delivering high flow rates.
Fine particles in water, solvents
and chemicals. PPD Prefilters, constructed with pleated polypropylene depth media, are versatile filters offering broad chemical compatibility and high retention of fine particles in a variety of fluids used in pharmaceutical applications.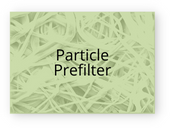 Heavy solids content and contamination. CPF's HLP Prefilters, constructed with high-loft pleated polypropylene depth media, combine superior filtration capacity with exacting retention of fine particles.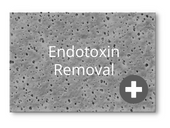 Endotoxin removal. CPF's GPC Filter is a standalone endotoxin removal filter used for the filtration of aqueous fluids that contain negatively charged biological contaminants, such as endotoxin, virus and other cell fragments.